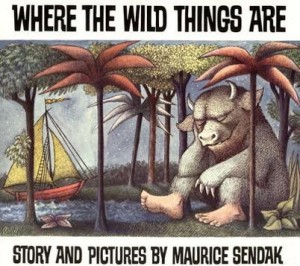 A children's picture book in the 60′s by American writer Maurice Sendak, the story illustrates the imaginary fearless adventures of an impish kid Max (last name unknown), and the beasts from the land of the Wild things. You'll totally dig it if you are into movies like Narnia and other make believe beasts in make believe land (me! me!). As with any book adaptations, do not expect the exact replica of the original tale. Rather, watch Director Spike Jonze's creation with the child in you, and the wild thing in you.
Psst….apparently years ago, Disney tried their hand at the same reproduction before. It's a pity they did not pursue it further.
If you had read this 338 words story before, it teaches us one of life's best lesson.
That there is nothing to fear at all.