And please hurry while you're at it!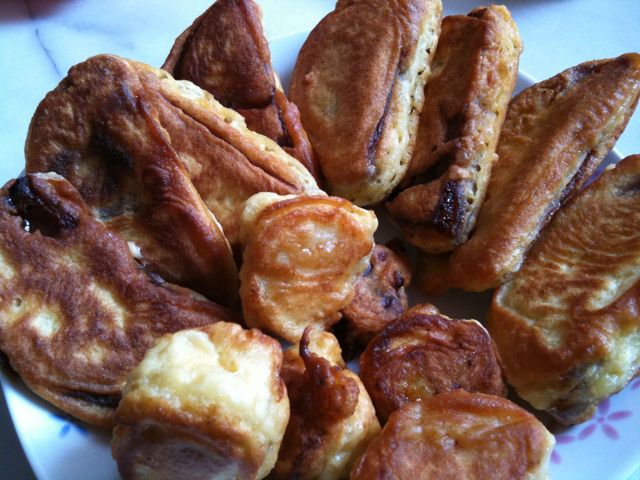 Recently I developed a penchant for deep fried foods. Any sort of deep fried golden crispy greatness.  I dip everything I can lay my paws on in a batter and dump them in a cauldron of bubbling canola oil. The sticky glutinous sweet cakes (Nian Gao) and bananas above were the victims of my food forage yesterday.
Coincidently fried Nian Gao is also a childhood comfort food for me. Mum used to sandwich the Nian Gao with sweet potatoes before frying the sweet gooey stuff. She would put the just fried sweet cakes on a kitchen towel to drain off the excess oil before transferring them onto a platter. But somehow only a small percentage of the fried cakes made it to the platter. Most of them had gotten straight into my mouth and then into my quickly expanding mid-section. And I always wonder why I was such a chubby kid!