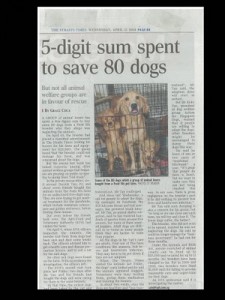 A wonderfully kind group of people had come together to rescue 80 very uncared for and some very ill breeding dogs. We are trying all our best to help in various ways,  by giving monetary means or time.  Please check out their updates and wishlist here.
If you have any of the items to donate, please contact us, and D-man and I would be more than happy to arrange collection from you kind souls.
*We understand not everyone might have the means to donate, but spreading the word is a way to educate people about buying puppies and creating demand for such unnecessary cruelty.