Yesterday I found myself in a hot, stuffy, spicy Muay Thai gym again. D-man and I were there to watch our hero fight. He is the Thai equivalent of Peter Pan.
The bonus; I was flanked by my some of my favouritest, funniest, funkiest gym mates, including the coolest girl power you can find on this planet.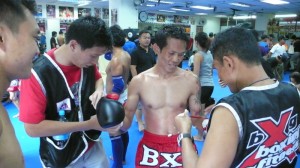 I like hanging out with them. Stops me from feeling that I am getting a testosterone overdose and growing a beard.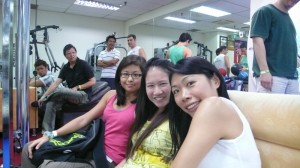 I like him too. Though his leanness often makes me want to stop eating. Forever.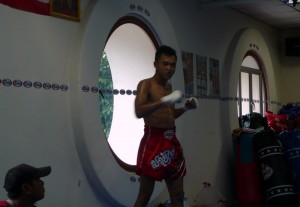 And of course the entire "watch a fight" reason to go to Golden Mile was part of a greater plan.