What does this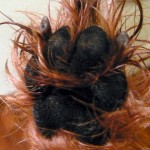 and this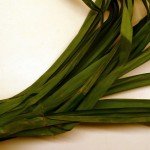 have in common?
They both smell the same. Am so not kidding. Try it.
Can some smarty pants / animal doctor / expert / psychic / dog whisperer please explain this strange but fragrant phenomenon to me? Why do doggy paws smell like pandan leaves? Why pandan leaves? Why not lavender or rosemary or mint? Why pandan? WHY!??!?
And while you're at that, please also decipher for me why I love this lazy thing here so much.