It had been a hectic week trying to settle down to the new workplace. The 1 hr+ journey to work mostly wears me out and I become a vegetable the minute I reach home, but I have a good job and nice colleagues to balance things up. Plus, my work environment is pretty awesome. My office has a gym and is next to the rooftop garden. I so love the greenery, the splashing water sounds from the koi pond, and the refreshing open air.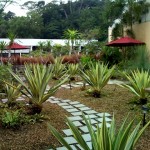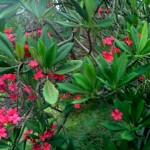 My new work place is a totally new and different adventure for me. For a start, I have 250 times more colleagues that I used to. I don't even want to talk about the size of the company compound. Working styles and mindsets are different but not in a bad way. And I have yet to see people pulling their own hair out, and not even the others'. That's nice I think.
The optimism in me says I hope it stays this way.