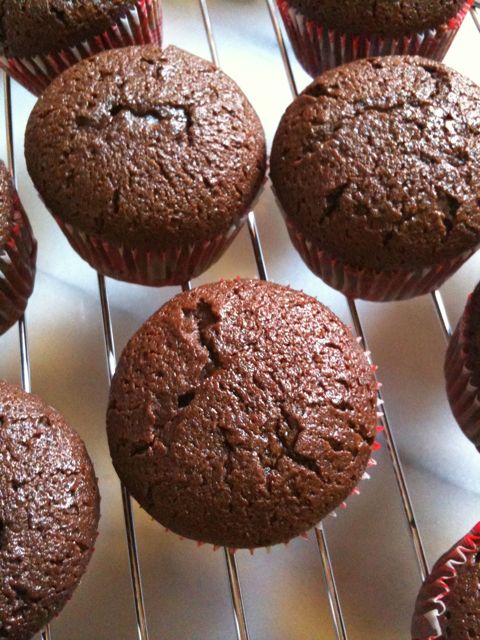 Chocoholics be warned. One is never enough!
This is one of the simplest chocolate cake recipe I know, requiring only 5 ingredients, and is very difficult to go wrong.
Ingredients (makes 15 small muffin size cakes)
300gm semi-sweet chocolate chips
300gm unsalted butter
5 large eggs
120gm brown sugar
115gm self-raising flour
Preheat oven to 160 degrees Celsius.
Melt chocolate chips and butter over a double boiler or pan of simmering water. Be careful not to have the heat too high in case the water splatters and spurts into your chocolate.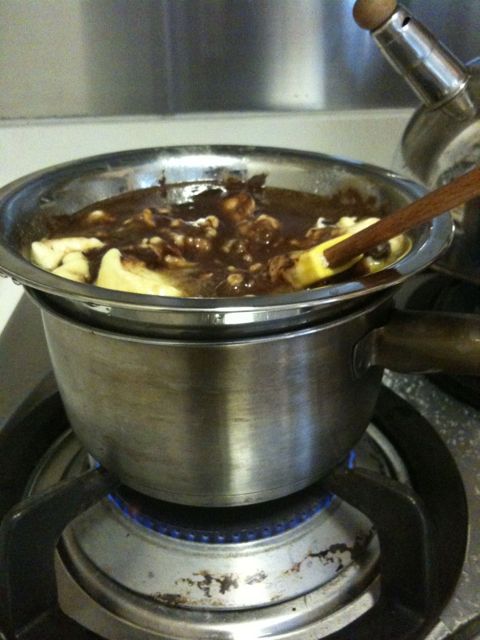 When the chocolate and butter is melted and looks like this, leave it alone to cool for a while. Please resist the urge to dunk your grubby fingers to taste the chocolate.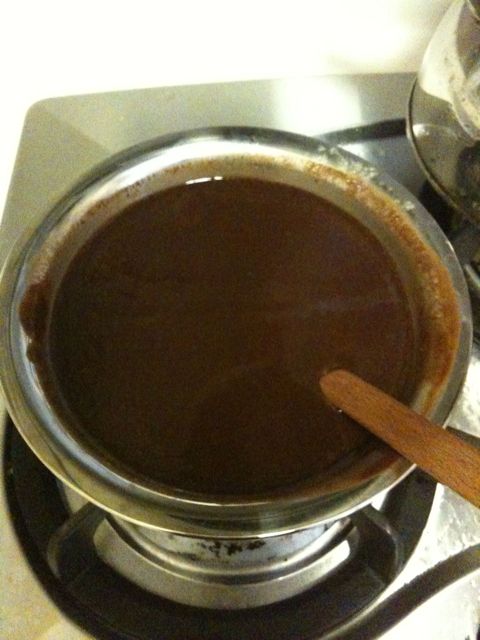 I have to admit, I couldn't.
Meantime beat the eggs and sugar in a large bowl until thick, add flour, mix well and stir in chocolate mixture till everything is well incorporated.


Pour the gooey batter into muffin cases and bake for 16-18 minutes, or when the top is just cooked and spongey looking.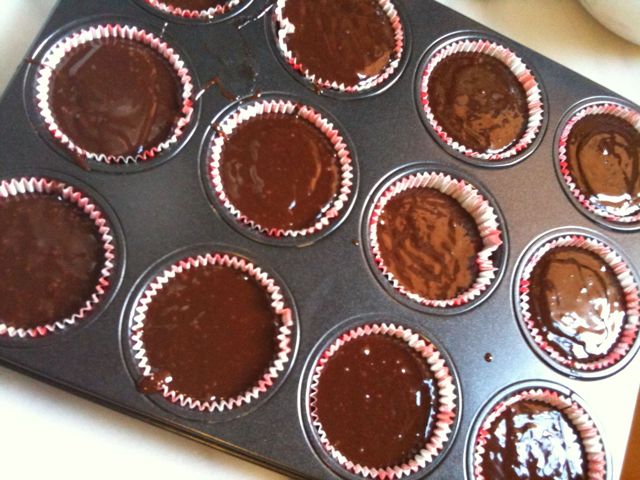 Let the cake cool slightly, about 3-5 minutes before moving them to a cooling rack.
The finished product is soft and moist and sends your eyes rolling backwards once you put it into your mouth.