Some people say Haji Lane is not what it used to be. The once sleepy, sparsely inhibited part of town that used to be the Muslim quarters is now the "indie" fashion hub to hip young-lings, artistes and adventurous entrepreneurs. It is now funkier, edgier, definitely more commercial. Various artforms are evidential on fashionable clothes rack, designer furniture and alley walls. It's the place to get the most authentic Middle Eastern cuisine in Singapore and maybe the only area to get Hookah (more commonly known here as Shisha) in our little island city.
Some of the shophouses are oozing with character. You just need to step back, take a moment and look closely.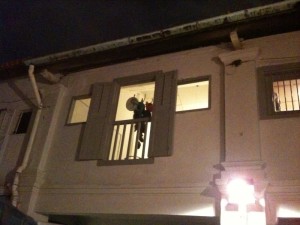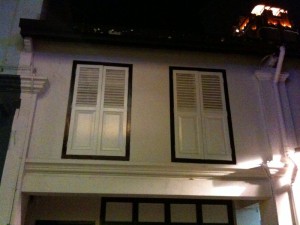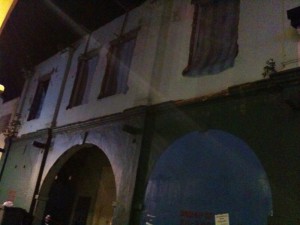 And some others are filled with such gorgeous, delightful knick-knacks that I would have spent every cent of my savings if D-man had not been there. All $1.78 cents of it.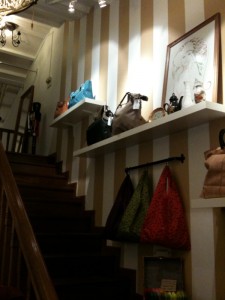 You absolutely must check out Soon Lee when you're there. It made my heart flutter and my knees wobbly.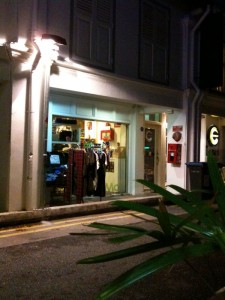 I can't remember the name of this shop but it had a good collection of vintage stuff. I can almost see my mum in there.
Except that she's more modern than me.
We can't stop things from changing. It's the only constant in life.
We can however, choose to enjoy the bits and pieces that came out of change.