He found us on 7th September 2005.  He was about 3-4 months old was the same size as Baby. I swear he looked totally harmless.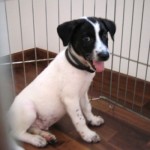 Puppies are evil. They are full of deceit. Behind those dark watery pupils, they are constantly plotting against mankind & their belongings. Lucas's favourite targets are 1) any item made of fabric, 2) anything that looks remotely like a toy (that includes Baby by the way).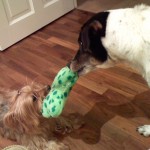 They have a love-hate relationship.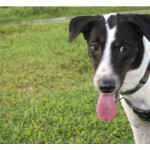 He is mentally unsound and has turned our lives topsy turvy, but we can't imagine life without him.