Reunited through Wii. Awww…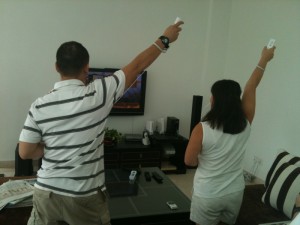 After 3 years of claiming he makes the best Sichuan "Twice-cooked Pork" and "Perfume Chicken", Tommy finally proved his worth.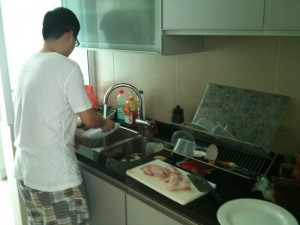 Even if it looks ever slightly disturbing.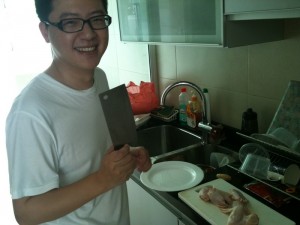 So we send in the bodyguard to make sure Kahlua doesn't end up in the pot.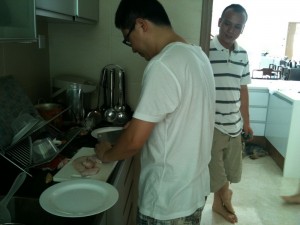 First thing I ever tasted that A-gal made. Almond jelly with longan. (*note Tommy's painful expression)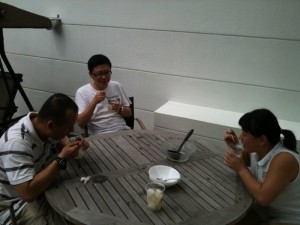 And I am glad to report we're still alive!