Today's the auspicious moving in date for bro's apartment. Everything's spanking new and shiny. Mummy woke up at 5am to prepare a great big pigging feast. A little like Chinese New Year Day minus the fuss (for us at least).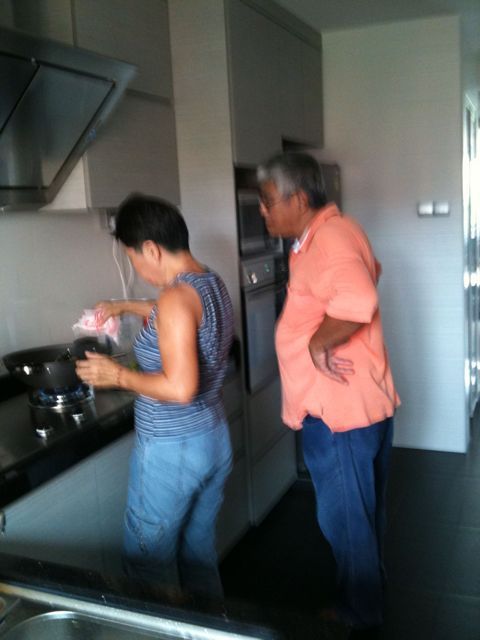 Papa making sure mummy does her job well. Not that that's ever necessary.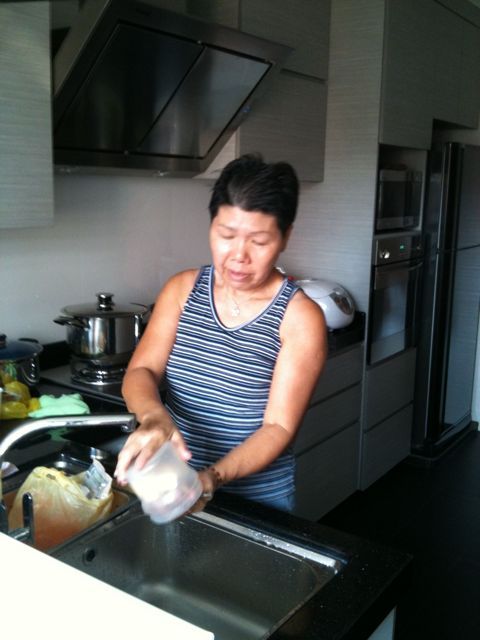 I love you mummy. But you already know that.
Four generations under one (new) roof.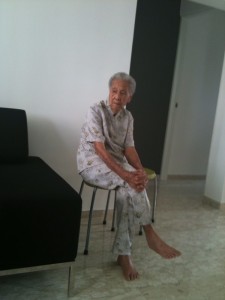 My sister-in-law's granny. The generation that built Singapore. Literally. She was a Samsui woman (红头巾), and is 5 years shy to becoming a centenarian.  Don't let her fool you though.  She doesn't wear glasses, and can out climb us on the stairs.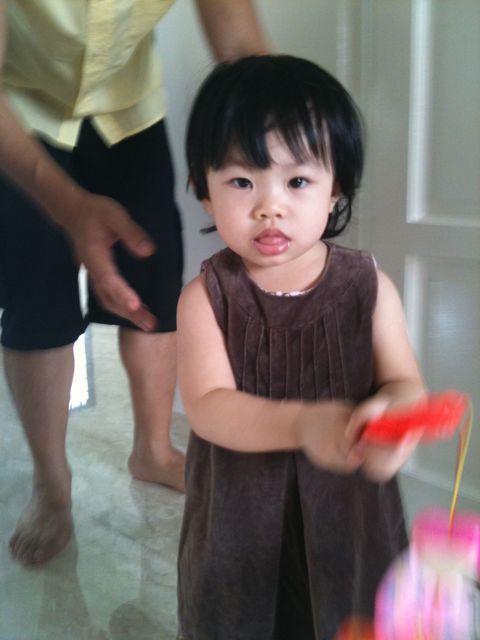 The generation Singapore is counting on. Almost. At least after she stops drooling and starts saying real words.
Gotta run, a tableful of food is calling.