for a special friend. Hope she likes it. It's suppose to be her Christmas gift but we met up 3 weeks too late. And then I met her last week I forgot to bring it along.


I hope she'll use it soon cause she's gonna be skiing in some exotic eastern European city which name I can't even pronounce. Well, actually more like I can't remember. Pregnesia does such things to you.
Who are you again? What am I typing? What's this blog thing?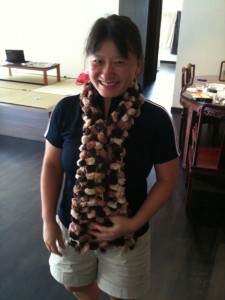 *I think she looks really cute in it. Don't ya?