Wednesday was the gala opening of 4 Fingers Bonchon Chicken, a fried chicken restaurant concept from NYC. Incidentally, it was voted best chicken in America by GQ and Esquire magazines. Was so nice of these folks to invite us, and even better, to be one of the first few to taste the to-die-for fried chicken in Singapore.
It's out of this world. Be afraid for your waistline. Be very afraid.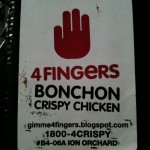 The wildly successful opening was graced by many celebrities, artistes, media and others. More than 200 people were packed into the modest restaurant, devouring 3,000 pieces of chicken. Not to mention the so-crispy-it-hurts chips.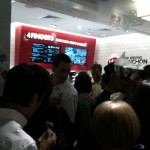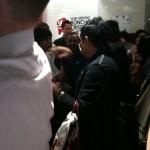 They even made wet wipes for our greasy fingers. How smart and thoughtful is that?
Make your way to Ion Orchard, #B4-06. Like, right now!
Psst: check them out in this weekend's papers!