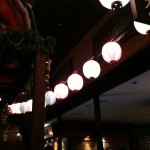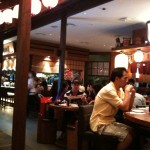 This multiple concept Japanese food outlet was the only shop at Iluma which I found pretty interesting, other than the artists' displayed works which dotted the entire mall. Most items on the menu were very value for money, and service was decent. Highly recommended if you long to check out girls trotting around in a French maid get-up. D-man seemed pretty intrigued, although he'll rather be bitten by a vampire than to admit it. I had the pork belly ramen and it was really lip-smacking, fat-oozingly good.
Having said that you need some wits to actually get anything to eat. First there are 3 different areas of the restaurant you can choose from. One's a Robotayaki counter, the other's a hotpot corner and the one we went to was the main market where variety is the best. Apparently too good because we found out there are 5 menus to choose from.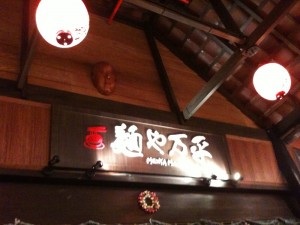 After developing a migraine from studying the encyclopedic collection of menus, you need to use this pen-like scanner device (a wireless ordering system) and tap on the code of the items.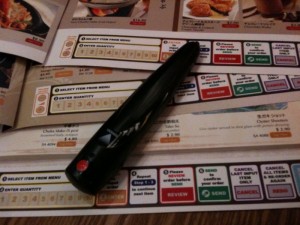 Then you tap on the quantity desired, then you tap enter. The device is not always very sensitive and so you sometimes have to tap furiously for about a thousand times at an item before it registers. That's not it. Then you review your orders by (yes you got it) tapping "review" so that the speaking magic pen can repeat your orders, before lastly tapping "send".
It is, as they promised a whole new dining experience that diminishes human contact, but honestly, I don't think there's anything wrong with the good old patron-waiter interaction. Why reinvent the wheel?
Probably to hook suckers like us.