Our pal Andy stopped over Singapore last week and we had a good time catching up. He moaned that he dreaded going back to the frigging cold in Switzerland and wished he could bring the weather here over.
Be careful what you wish for Andy, for the Ms Sunshine here has a BFF, Ms 100% Humidity, whom she brings along wherever she goes. Everything here rots and gets mouldy almost instantly. And I mean Everything! Just the other day I found a grey belt (which I thought was the strangest thing) during spring cleaning, only to find out on closer inspection it was actually a black belt covered in colonies of furry little mould monsters.
Anyway he sent some pictures soon after he went back, of the house which we stayed in for about a month during our visit 2 years ago. His place is in a nostalgic hillbilly town in Chur, parked on the eastern side of beautiful Switzerland. Almost immediately I missed that place terribly, and the super duper nice Swiss folks.
I took this photo from his window when I was there during our winter visit. It was snowing and so cold.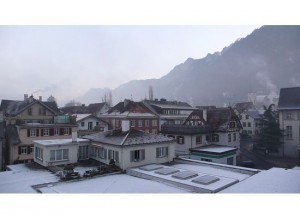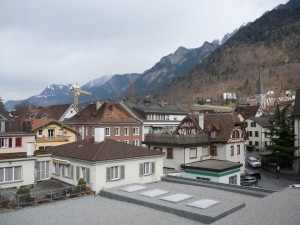 Andy's recent pic of  the same window before the snow. Or was it after? Or maybe in between.
Then we decided to go up the mountains. It was so cold I forgot my name.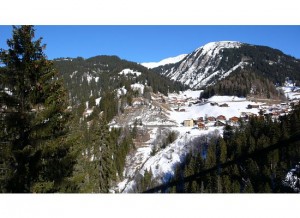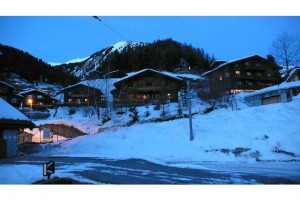 We took an old school locomotive rail up the mountains. Andy said there is now an express train. It shortens the 1 hour journey to 58 minutes.
Swiss technology, isn't it amazing?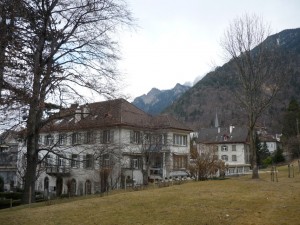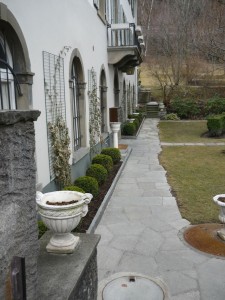 I really like the house. It used to be a monastery, and has a nice garden with nut trees and squirrels. It even has a basement tavern for tired monks to chill out at night.  If you stand there in the middle of the night and listen really hard you may actually their spirits clinking mugs of mead.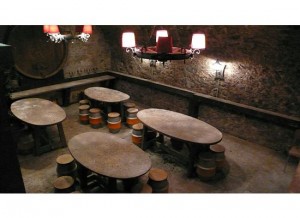 Not that I heard any.
We're looking forward to visit and stay again, but definitely in summer this time. For I am a tropical creature and definitely not suited for  low temperatures. During winter, all I want to do is stay at home, curled up under thick blankets. And in the shopping mall. But without the blankets.
Looks like I have to live with the mouldy monsters forever.