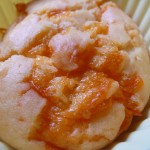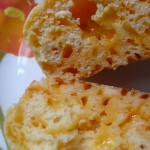 I initially didn't intend to post this up so I did not take many pictures, but apparently reviews are pretty good and I've been asked for the recipe. So cheesaholics, brace yourselves!
Ingredients (makes 12 delicious muffins)
200g self raising flour
2 tablespoons brown sugar
1.5 teaspoon baking powder
0.5 teaspoons sea salt
300g shredded cheddar cheese (or colby-jack cheese)
1 cup milk (I used fresh full cream milk, but low fat works as well)
1 large egg
1/4 cup butter (56 grams), melted
Heat up oven to 180 degrees celsius.
In a medium bowl, mix the flour, sugar, baking powder, salt and shredded cheese together.
In a seperate bowl, lightly whisk egg, milk and butter together. When well mixed, pour the butter mix into the dry ingredients and fold to evenly combine everything.
If you're not using a non-stick muffin pan, grease lightly before scooping in the muffin mixture and bake for approximately 25 minutes, or until the cheese browns on top.
These muffins are best eaten warm, so if you're not eating them immediately (which is really tough), warm the muffin slightly before gobbling it down full speed.
Then go kick some bags to get it off your b*tt.
Love,
Cheesey