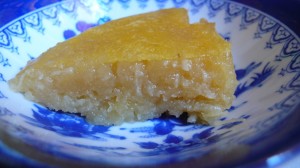 I simply cannot get enough of tapioca these days.  D-man loves it, so does the family, the friends, and the neighbours.  So please forgive me while I force you to acknowledge yet another South East Asian tapioca dessert.
Ingredients (makes a 8″ golden yummy cake)
300gm tapioca, grated
100gm coconut, grated & without skin
220ml coconut milk
30gm custard powder
30gm tapioca starch
80ml water
160gm sugar (I used brown)
pinch of sea salt
1 egg yolk for glazing
Lightly grease and line a 8 inch baking tin with paper.
Mix all the ingredients together, except the egg yolk, in a medium bowl.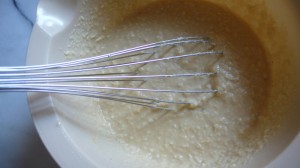 Pour the mixture into the baking tin and steam on high heat for 30 minutes.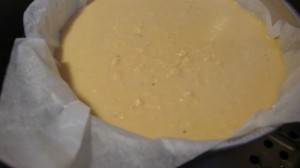 25 minutes after steaming, preheat oven to 200 degrees Celsius.
Remove the half cooked tapioca from the steamer and brush the top with beaten egg yolk.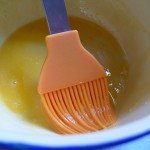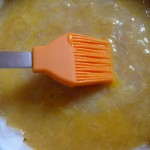 Bake the cake in the oven for 20 minutes.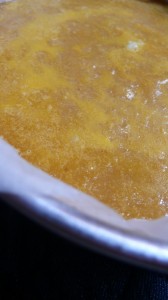 Now the toughest part. Wait for the cake to cool before cutting into serving pieces.