Did you ever play dress up with dolls when you were young? My favourite part of the dress up game was putting on the handbag. It's like the single most important finishing touch, akin to mounting the star on the Christmas tree. It's as essential as the cream cheese on carrot cake, icing on cupcakes, and fudge on fudge brownies. It was the single most important accessory back then. (That's until I discovered shoes, but that's another story for another day.)
As I discovered the other day, some things simply don't change.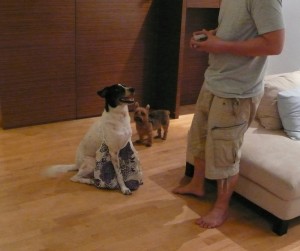 "Hey Boss, is purple still in season?"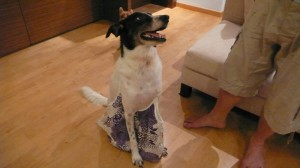 "Does it go well with my spots?"


"Bagged it!"
Some things should never change.