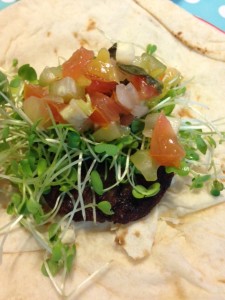 Earlier this year, D-man and I made a prodigous new year resolution. We resolve to start becoming vegans. Yes you heard me right, vegans.
This was a big deal for us, well for me at least. You see while I love my veggies and have no problems forsaking meat, I love cheese. An obscene amount of love for cheese. Too much cheese. Ok you get it.
We've always tried to cut out meat from our meals, for health and ethical reasons, but becoming vegan meant a lot more of cutting out dairy and any animal by-products. Now being Asian, and especially in a foodie paradise city like Singapore, it is positively difficult to find vegan food substitutes in the markets and shops, and even a bigger challenge to find vegan dishes on the menus of most non-vegetarian restaurants. When you hit the jackpot and finally find them, it usually punches you in the gut with a whopping price tag.
Hence, we've turned it into a good thing by eating mostly at home. Over the next few posts, I'll be updating pictures, and hopefully step by step recipes when I have the time and patience to type them out in details. One of the things I've learnt about vegan cooking is that you really need to be creative and experiment with the different types of available ingredients. The other learning curve I took is to not have expectations that the vegan substitutes will taste like the real stuff. Dude, a vegan sausage will never taste like the real deal no matter how many thousand types of seasoning you put in it.
If you've started on the vegan passage, I would love to hear about how you coped and what changes were there to your now wonderful, cruelty-free life.