I chanced upon this book while browsing Amazon and trying to find ways to part with my hard earned moolah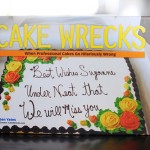 From the looks on the cover, I thought the book would be interesting. I was wrong.
It is side splittingly Heeeeeeelaaaaaiiiiirrious!
If you've had an unfortunately baking experience before and thought your cake looked like mushed up garden slugs, you'll be shocked (and perhaps relieved?) that this book celebrates such events. Only from a slightly different and disturbing intention. To make the ugliest cake possible. Don't believe me? Go to Cake Wrecks for a free giggle.
Some of the "artworks" include: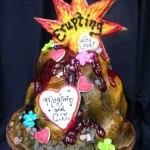 An eruption of emotions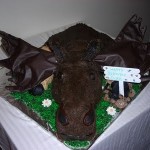 It's a moose, no its a bat, no its a……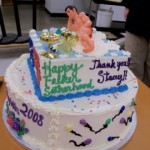 What can be more endearing than sperm balloons..really…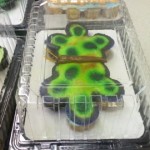 A camouflage print butterfly with centre poop lining. The perfect birthday party cake for any 6 year old princess.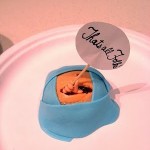 Can someone explain to me what this means? I'll give the creator points for making it look surprisingly unappetizing, even for someone like me who'll eat cake crumbs off the pavement.
What a totally cool, fun connotation to Let 'em eat Cake!